Siemens SIPART PS2 Positioner Digital Valve Positioner
Siemens SIPART PS2 Positioner
SIPART PS2 is currently the most widely used positioner for linear and part-turn actuators in a wide range of process industries. This is not without reason. The proven all-round design has a particularly flexible stroke range, intelligent diagnostics, and communicates either via HART, PROFIBUS PA or Foundation Fieldbus. What has been proven so often is certainly the correct choice.
Designed in a Macrolon, aluminum or stainless steel casing, the SIPART PS2 positioners are suitable for all applications. Designed as standard with IP66 or NEMA 4x degree of protection, they are resistant to even the most hostile environments. SIPART PS2 is also available with an explosion-proof enclosure with EExd IIC T4-T6 type of protection.
It can be integrated into the communications landscape via PROFIBUS PA, Foundation Fieldbus or HART protocol. With HART and PROFIBUS, it is also possible to apply SIMATIC PDM to clearly display and document saved trends, histograms, as well as commissioning and operating data.
If you would like to test your solenoid valve or replace its function by a positioner, SIPART PS2 prevents valves from closing or monitors open/close valves as an "intelligent solenoid valve.
SIPART PS2 is equipped with comprehensive diagnostics functions as standard. In order to provide advanced warning of expensive failures during operation, our positioners continuously check the actuator and valve.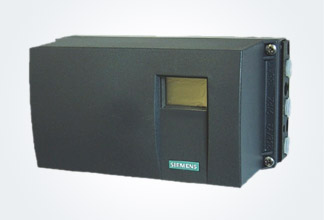 SIPART PS2 positioner
SIPART PS2-Flameproof
Benefits and Application of SIPART PS2 Positioner
SIPART PS2 Digital Valve Positioner
SIPART PS2 positioners offer decisive advantages
Simple installation and automatic commissioning (self-adjustment of zero and span)
Simple operation with
– Local operation (manual operation) and configuration of the device using three buttons and a user-friendly two-line display
– Parameterization via SIMATIC PDM
Very high-quality control thanks to an online adaptation procedure
Negligible air consumption in stationary operation
"Tight closing" function (ensures maximum positioning pressure on the valve seat)
Numerous functions can be activated by simple configuring (e. g. characteristic curves and limits)
Extensive diagnostic functions for valve and actuator
Only one device version for linear and part-turn actuators
Few moving parts, hence insensitive to vibrations
External non contacting sensor as option for extreme ambient conditions
"Intelligent solenoid valve": Partial Stroke Test and solenoid valve function in one device
Partial Stroke Test e. g. for safety valves
Can also be operated with purified natural gas, carbon dioxide, nitrogen or noble gases
SIL (Safety Integrity Level) 2
Application of SIPART PS2 Positioner
The SIPART PS2 positioner is used, for example, in the following industries:
Chemical/petrochemical
Power stations
Paper and glass
Water, waste water
Food and pharmaceuticals
Offshore plants
The SIPART PS2 positioner is available:
For single-acting actuators: In Makrolon, stainless steel or aluminum enclosure, as well as flameproof aluminum enclosure
For double-acting actuators: In Makrolon enclosure, stainless steel
enclosure and flameproof aluminum enclosure
For non-hazardous applications
For hazardous applications in the versions – Intrinsic safety type of protection
– Flameproof enclosure type of protection
– Non-sparking type of protection
– Dust protection by enclosure type of protection

Detail

Specifications
Setpoint Signal:
0/4–20 mA analog, HART, PROFIBUS PA or Foundation Fieldbus protocol
Stroke range:
3 mm to  130 mm
0.1 inch (1/8") to 7.9 inch (7.5") (larger strokes on request)
Slewing angle range:
30° to 100°
Ambient temperature:
-30 °C to +80 °C (-22 °F to 176 °F) (other temperature ranges on request)
Required air quality:
Class 2 in accordance with ISO 8573-1
Max  air bleed in settled state:
< 0.036 m3n/h (0.02 scfm)